Where, What, When and How?
The 30th of November will be the end of a long two and a half years for track builders. The 10 million dollar track will finally open to the public on the 1st of December. Below we have details on what is happening on open day, and how you can get a free ride from Greymouth to Blackball and back, so check it all out!
There will be numerous events going on around the Punakaiki and Blackball area for the opening of the beautiful track! Before we give you the details here are some up to date photos on how the track is looking.
The proceedings start with a private blessing in Punakaiki where a carved gateway will be unveiled early in the morning. This will be attended by Iwi, members of the Pike River Mine families and dignitaries.
The public opening will be at 10.30am in Blackball. Everyone is welcome to attend this opening and there is expected to be a strong turn out, not to mention the Minister of Conservation Eugene Sage and Economic Development Minister Shane Jones.
Also on the 30th of November will be the "All tracks lead to Blackball" opening Party featuring Katie Thompson band, Brewery Hill Band and Warratahs! This will be a very exciting opening party for all! Tickets can be brought online @ eventfinder and various outlets,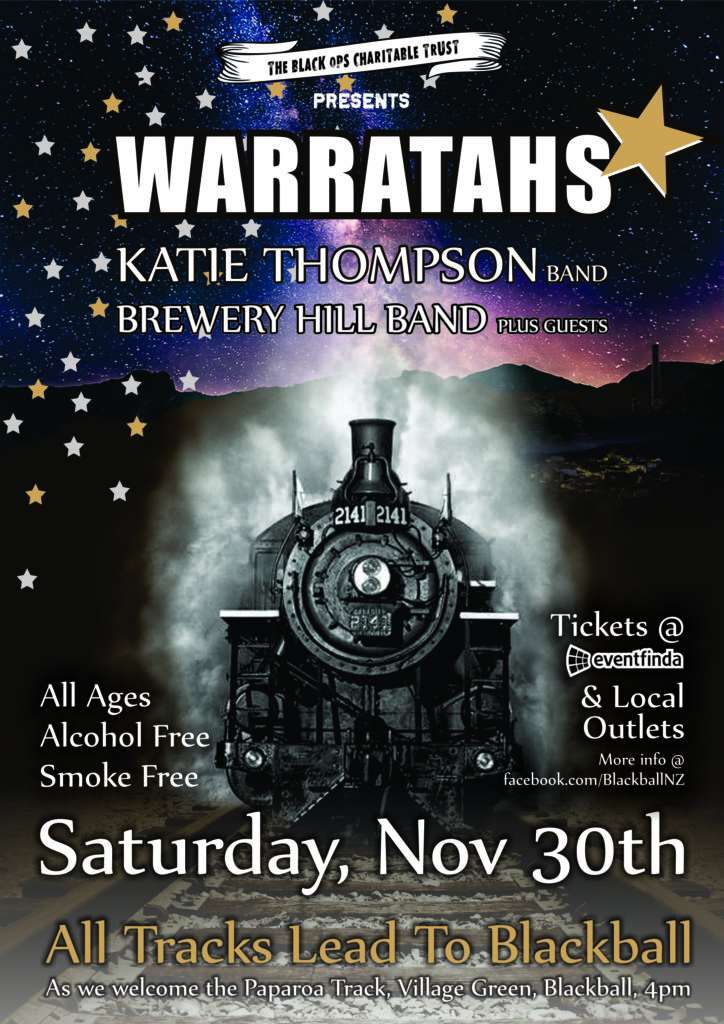 Punakaiki Beach Camp's new business PaparoaGreatWalk.co.nz will be offering free transport for people wanting to check out festivities on the day. We will be operating 3 free return trips for anyone interested. All you have to do is contact the Punakaiki Beach Camp on 03 7311894 and we will book you in! Looking forward to seeing you all on opening day!