Here at the Paparoa Great Walk we have a couple of different options for you to choose from for your accommodation.
Through the Punakaiki Beach Camp two magnificent holiday houses are available to rent, two in Punakaiki and one 50 minutes' drive north at the beautiful Tauranga Bay.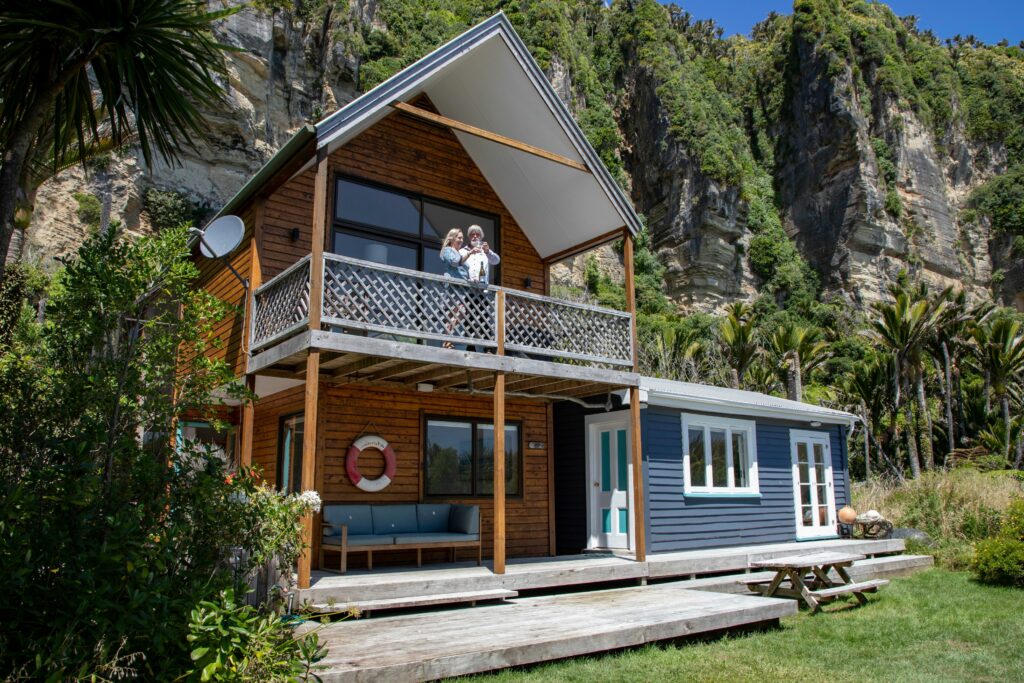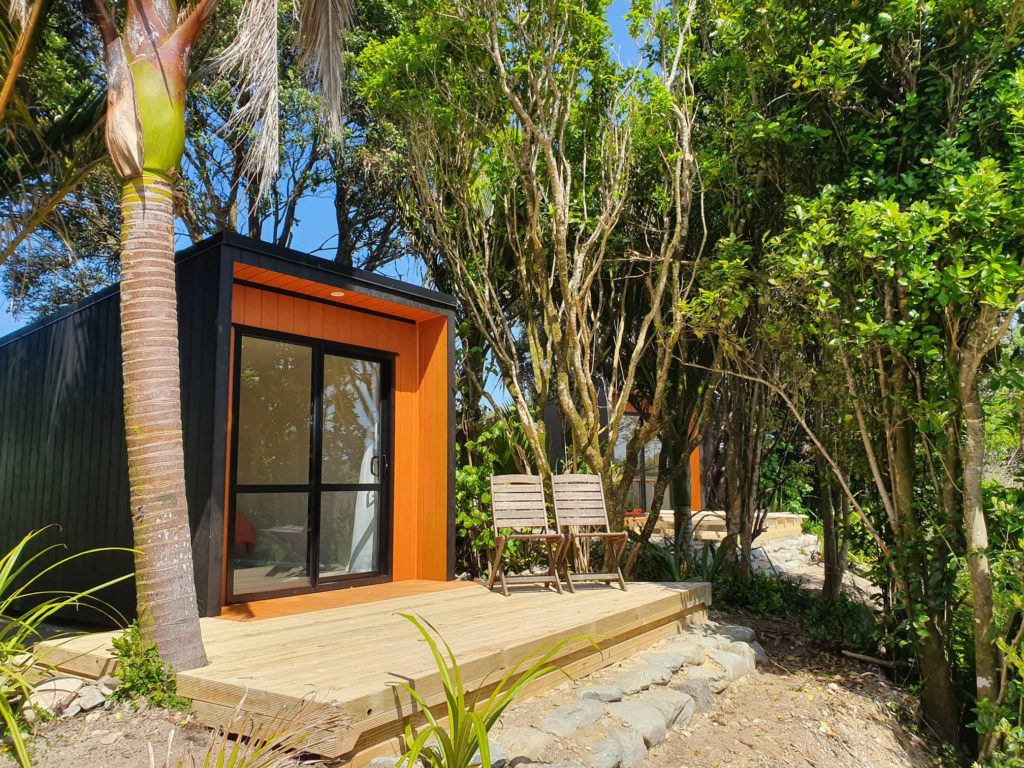 Riverside cabins have spectacular views of the Paparoa National park and offer privacy from the rest of the world. All 8 are North facing with plenty of sunshine! 
Away from the other campers it is easy to feel like your own personal getaway. With use of the communal kitchen and bathroom facilities, all riverside cabins come with full linen and towels. 4 cabins have two sets of bunks and 4 cabins have one double bed.
Here at the Punakaiki Beach Camp we have 16 cabins dotted around the camp. Only a minutes walk to the Punakaiki beach and Pororari river they are perfect to rest your head before or after this amazing adventure, The Paparoa Track.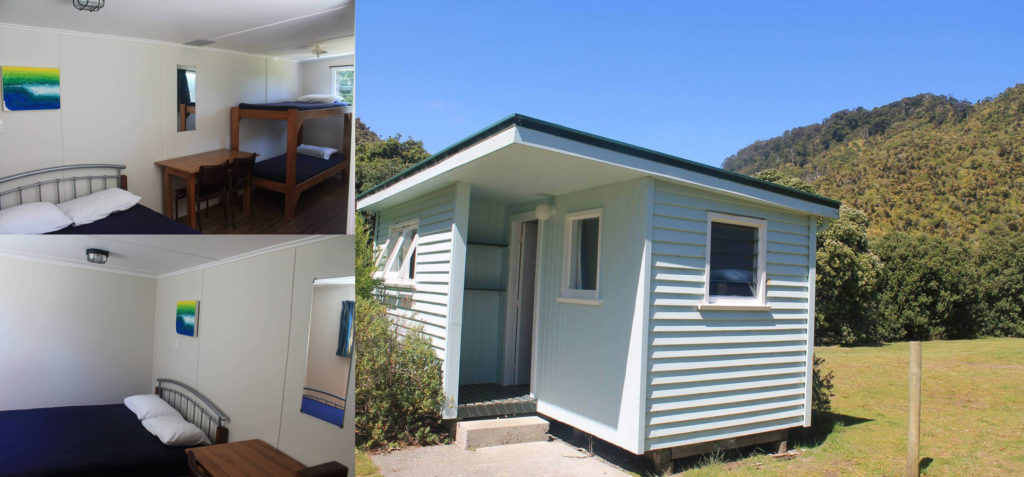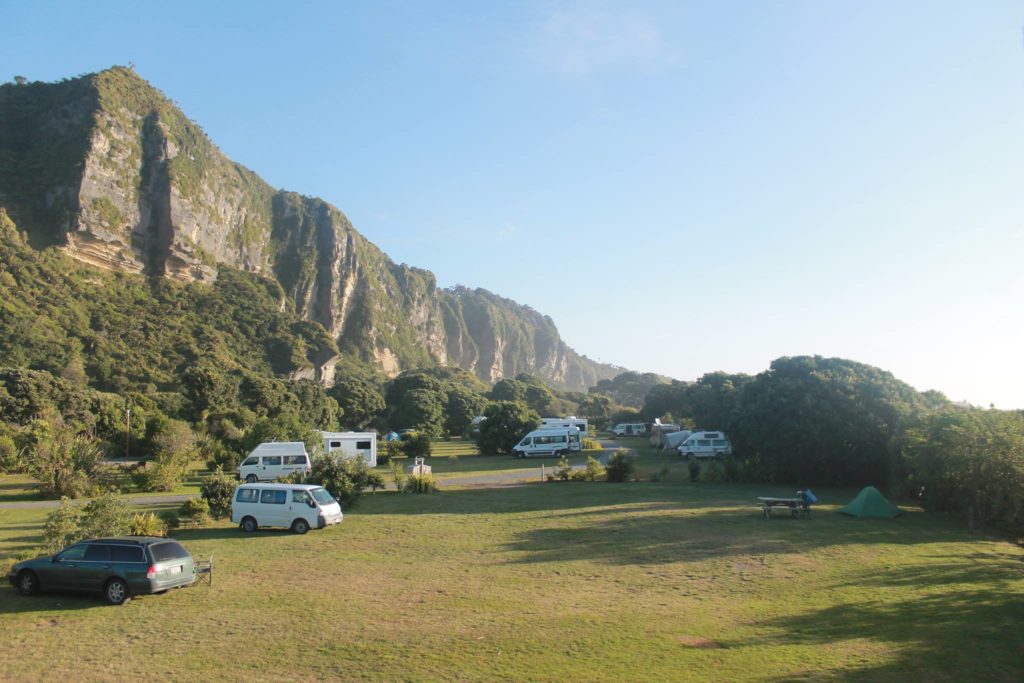 Powered and non-powered sites at the Punakaiki Beach Camp are surrounded by native bush and have incredible views of the impressive limestone cliffs which look down on the camp. With less than a minute's walk down to the beach, camping at the Punakaiki Beach Camp is really like staying in paradise. All sites include hot showers and use of kitchen facilities.
READY TO START THE PAPAROA TRACK?
Start booking your Paparoa Track expedition with us!