Here at the Punakaiki Beach Camp we have 18 cabins dotted around the camp. Only a minutes walk to the Punakaiki beach and Pororari river they are perfect to rest your head before or after this amazing adventure, The Paparoa Track. 
All cabins inlcuded pillow, sheets and duvet.
Riverside cabins have spectacular views of the Paparoa National park and offer privacy from the rest of the world. All 8 are North facing with plenty of sunshine! 
Away from the other campers it is easy to feel like your own personal getaway. With use of the communal kitchen and bathroom facilities, all riverside cabins come with full linen and towels. 4 cabins have two sets of bunks and 4 cabins have one double bed.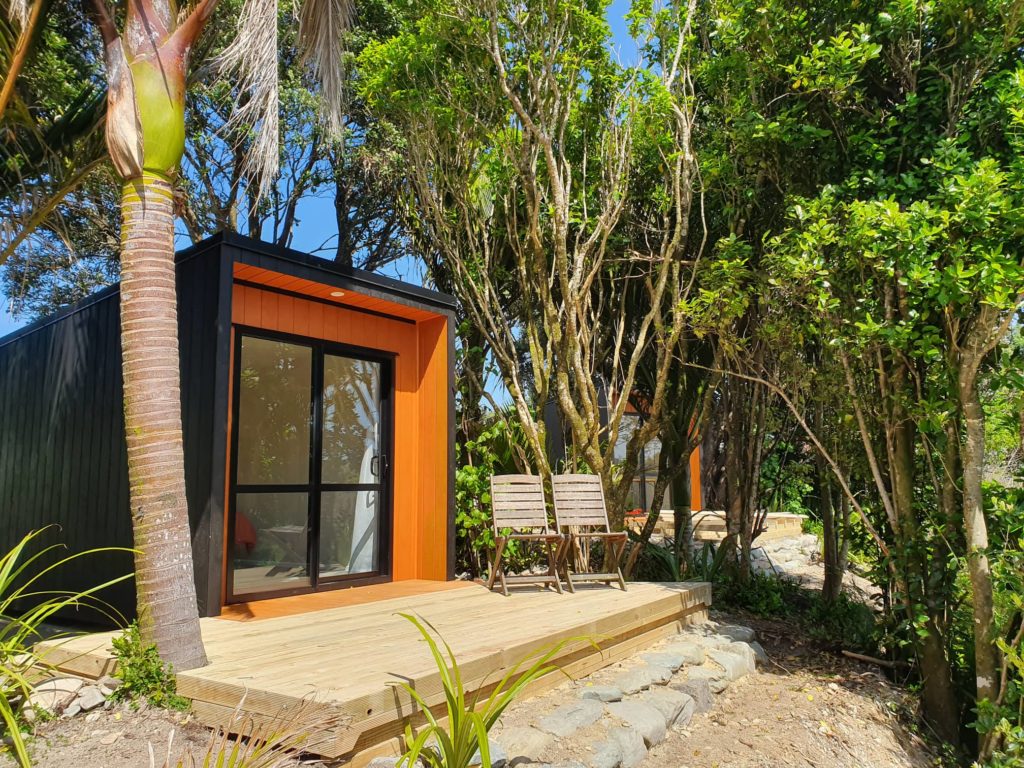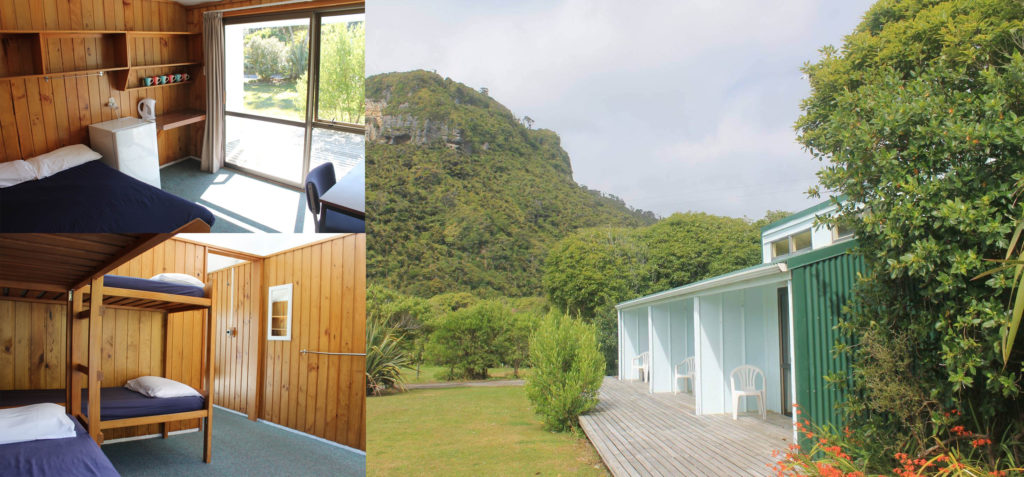 Great for families or larger groups our family cabins sleep up to 6 people with 2 bunks and a double bed. Opening up to deck area with views of the surrounding cliffs these cabins are perfect for enjoying the afternoon sun. The kids can also run round on their own grassed area.
Family cabins include a fridge, table and chairs, jug and cups. Use of communal bathroom and kitchen facilities.
If you are looking for a quiet cruisy little cabin amongst the trees then one of our kitchen cabins might be for you. These cabins are great to relax, listen to the birds and just get away from everything.
Our kitchen cabins have a double bed (including linen), a small kitchen, utensils, stove and grill. There is also a fridge, toaster, jug, table and chairs. Kitchen cabins include use of communal bathroom facilities.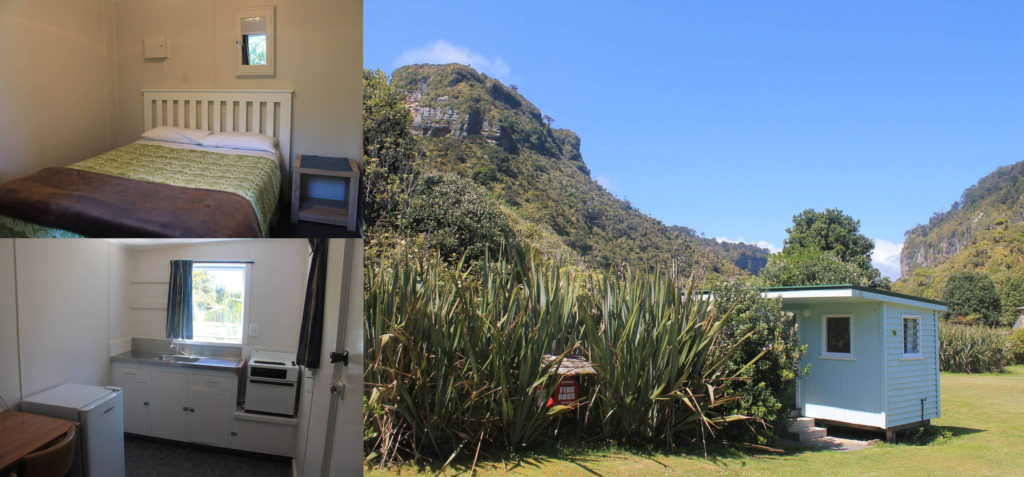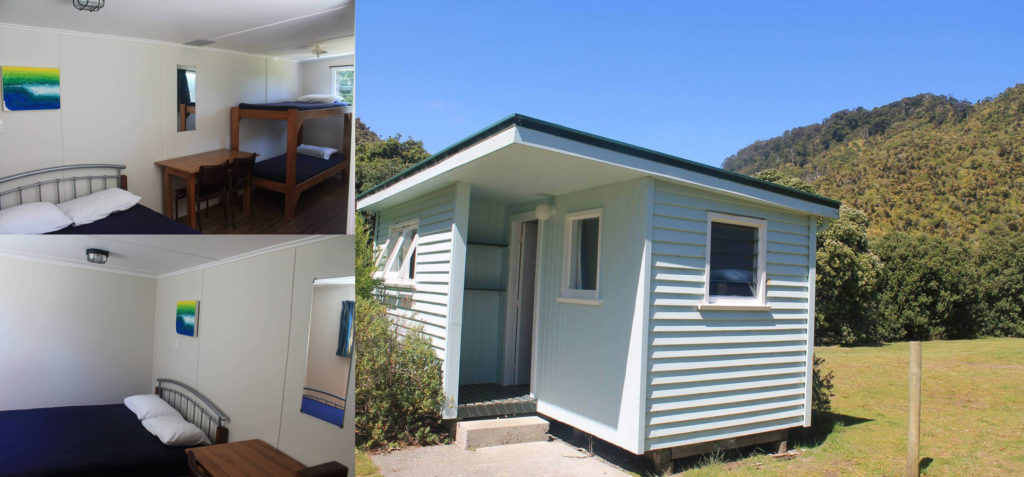 Standard cabins are located near the beach and river access track. So after a morning down at the lagoon there is only a short walk to get the team back in time for lunch. Small family cabins are also close to communal facilities. Standard cabins have one Queen bed and one sets of bunks. 
READY TO START THE PAPAROA TRACK?
Start booking your Paparoa Track expedition with us!