Through the Punakaiki Beach Camp two magnificent holiday houses are available to rent, two in Punakaiki and one 50 minutes' drive north at the beautiful Tauranga Bay.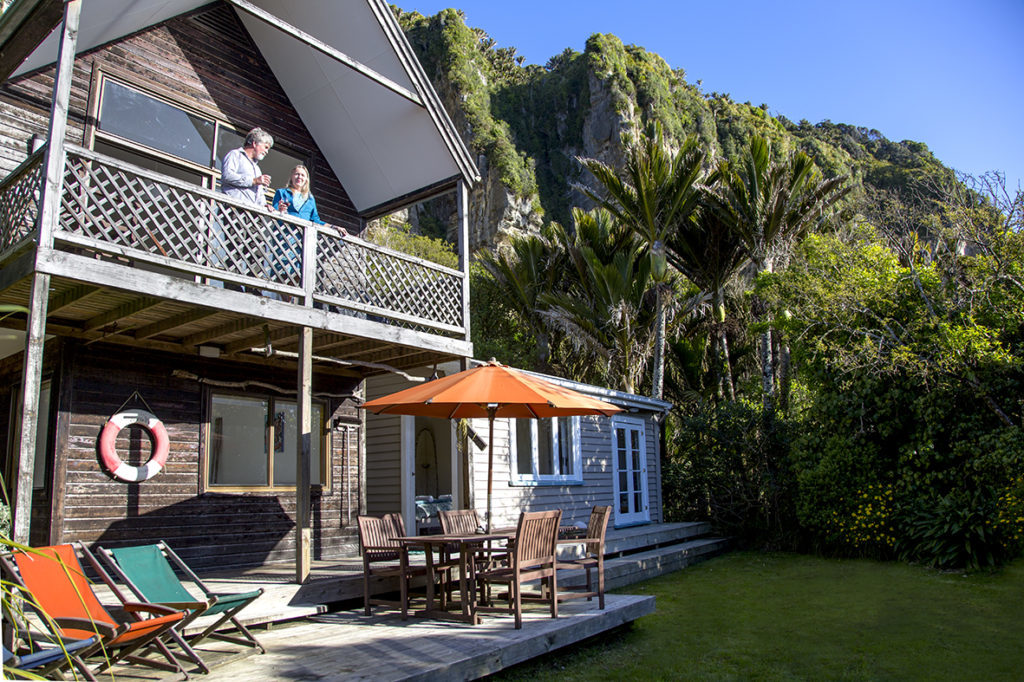 Finish your Great Walk in luxury! 
Located right next to the beach, beneath extravagant limestone cliffs and with views of the Pancake Rocks, Seascapes Punakaiki is a house like no other. The closest house to the Pancake Rocks, Seascapes will take your breath away. This fully renovated self-contained four bedroom house is the perfect place to rest your head, body and soul in the beautiful natural surroundings.
Directly opposite the Paparoa Track exit, Driftwood Cottage is only two minutes from the beach! Fantastic for families looking for a relaxing getaway. The house comes with all linen and towels. The kitchen facilities are perfect for cooking or wander to one of the local eating establishments.
Rest your head after the Paparoa Track at the lovely Driftwood Cottage!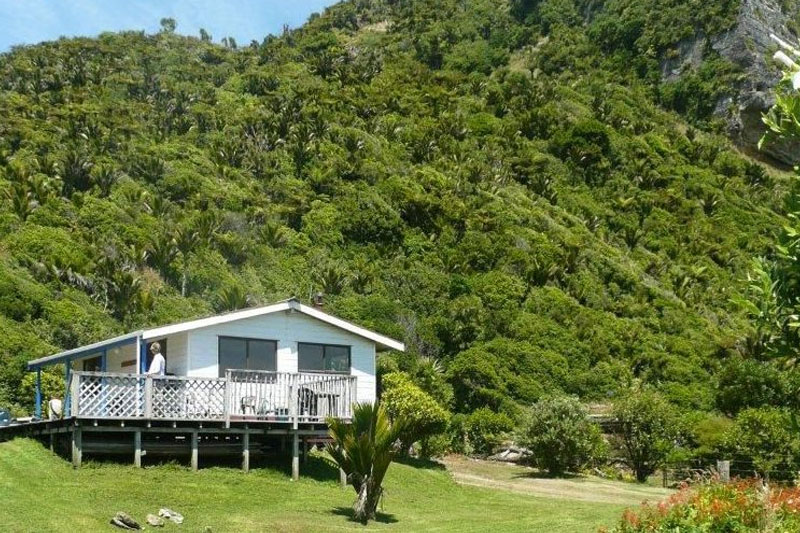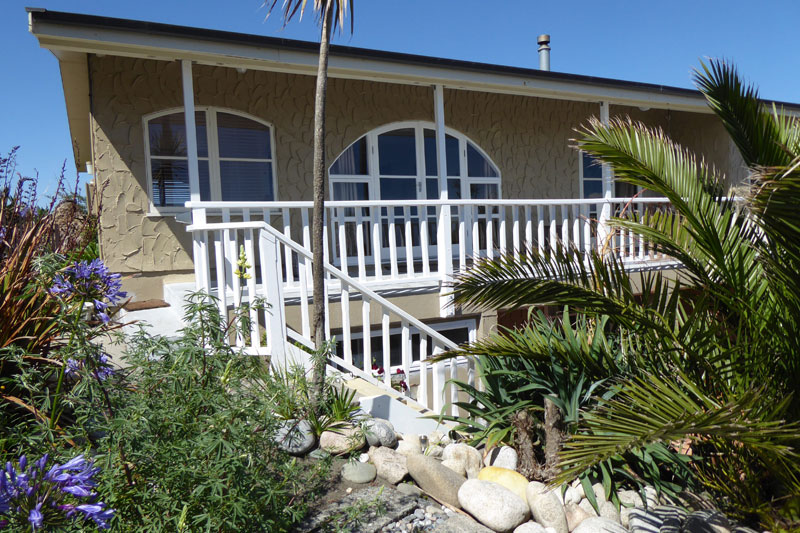 Want to get some of the best waves the West Coast has to offer after your walk?
Te Whanga, meaning the harbour in Maori, is an incredibly beautiful house at the beach in Tauranga Bay 20 minutes south of Westport. (Please note Te Whanga is located 50 MINUTES NORTH OF PUNAKAIKI). Between 9 mile beach to the south and "The bay" to the north Te Whanga offers ocean views to the front and back, which needless to say is great for surfers!
WANT TO STAY IN ONE OF OUR BEAUTIFUL HOUSES BEFORE OR AFTER YOUR GREAT WALK?
Start booking your Paparoa Track expedition with us!