BEFORE

AFTER
The first of February 2018 was an exciting day for us here in Punakaiki. Cyclone Fehi moved its way over the South Island and brought destruction to coastal communities along the West Coast.
In Punakaiki we lost our road between the Beach Camp and the Pancake rocks. Massive waves rolled over State Highway 6 pulling most of it into the ocean. The Punakaiki Beach Camp team were there on the scene and watched it all unfold.
Firstly a piece of footpath fell into the ocean and we were yelling with amazement, two hours later and we had lost the road (See video below). With no campers in the campsite it was a very quiet February, not just for us but many providers along the West Coast.
As some cars continued to try their luck along the road we stood in amazement hoping the road wouldn't break away below them. You can see the entrance to the Punakaiki Cavern along side the white car below. A salt water lake had been created in the entrance to the cave.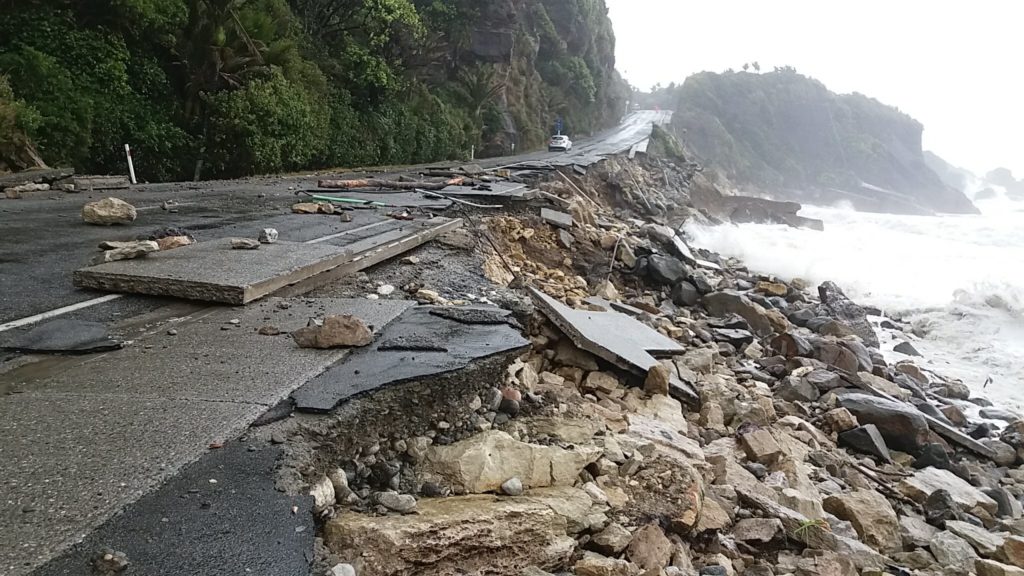 Work started on the rebuild almost right away, first a temporary wall had to be built to allow diggers to move along, then the gravel came. Trucks, trucks and more trucks of gravel begun dumping fill to make up the wall, now called the great wall of Punakaiki!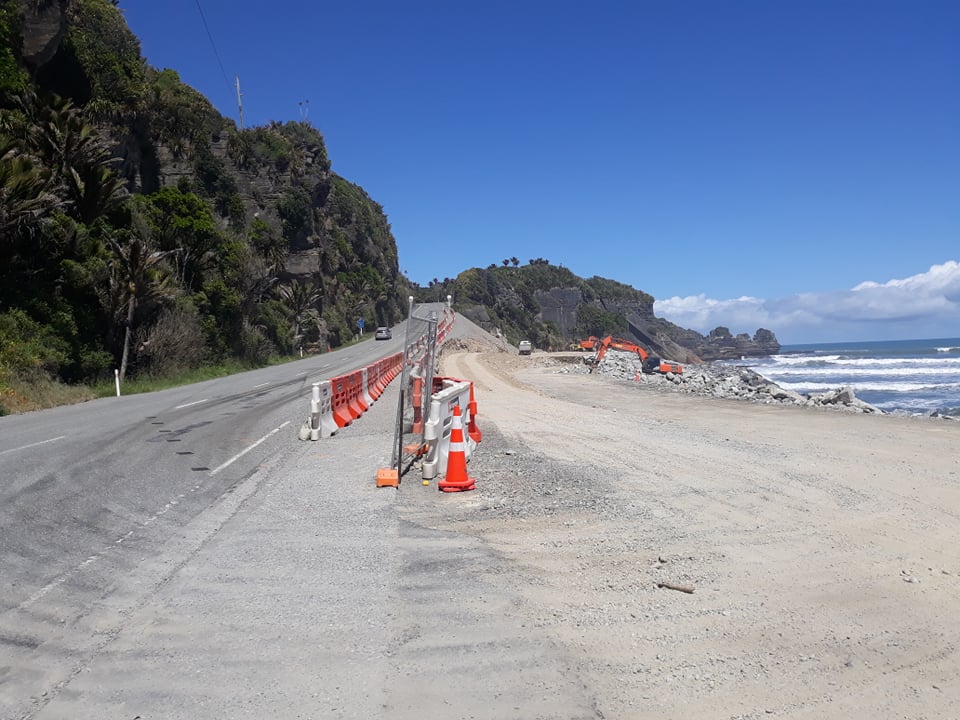 After having our own problems in Punakaiki a few years ago we are well aware of what heavy seas and high tides can bring. Luckily we finally built a wall and the camp is (for now) well protected from the ocean. We came together as a community and helped to save tha camp!
Cyclone Fehi came from the North so thankfully had little affect on the campsite, had it come straight in from the West, could have been a different story! Thankfully a few rocks now hold it back!