A very exciting announcement from the Department of Conservation today confirms the full Paparoa Track will open on the first of March.
Damian Stones and crew hit up the new Paparoa Track, and by the looks, they loved it! Check out this epic video below!
The department and Iwi are now putting together the final plans for the ceremonies opening the entrance ways at the trail heads. Here at the Punakaiki Beach Camp we are very excited about the news and itching to get the bus running people daily.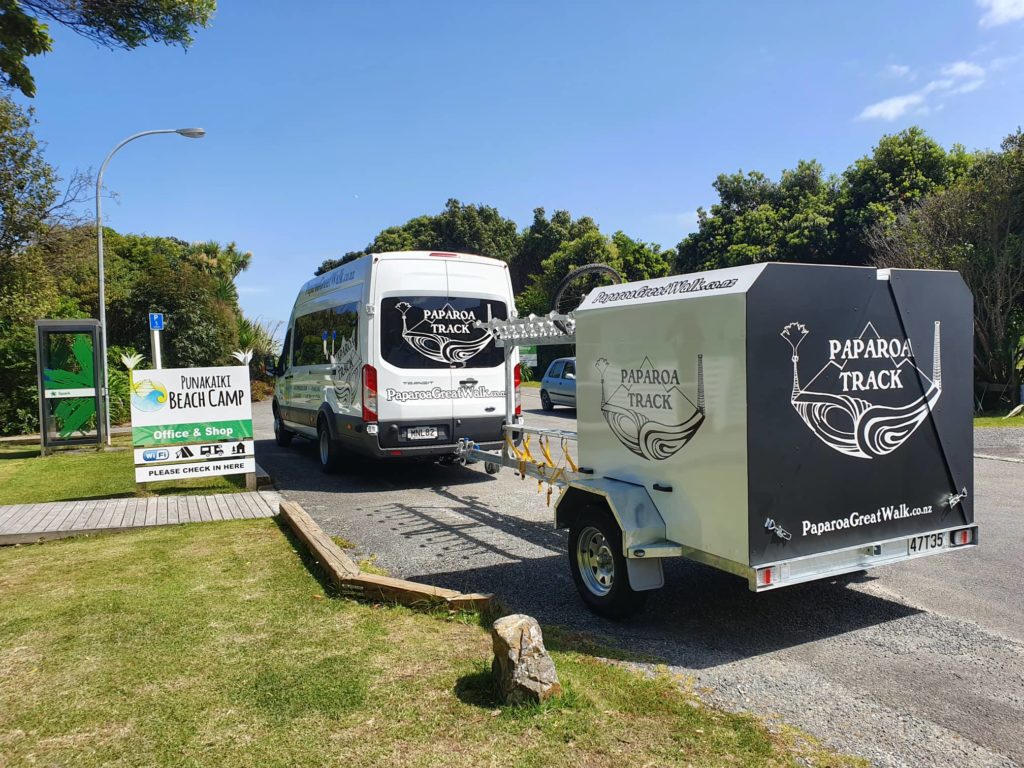 It has been a soft start and a good opportunity for us to get all systems in place. Many guests have enjoyed walking parts of the track, even just up to the Moonlight or Pororari huts.
The track is now open for bookings until May 10 where the track will close for a few months as the Smoke-Ho road upgrade is complete. We are excited to have guests moving through the full track!
See you soon!