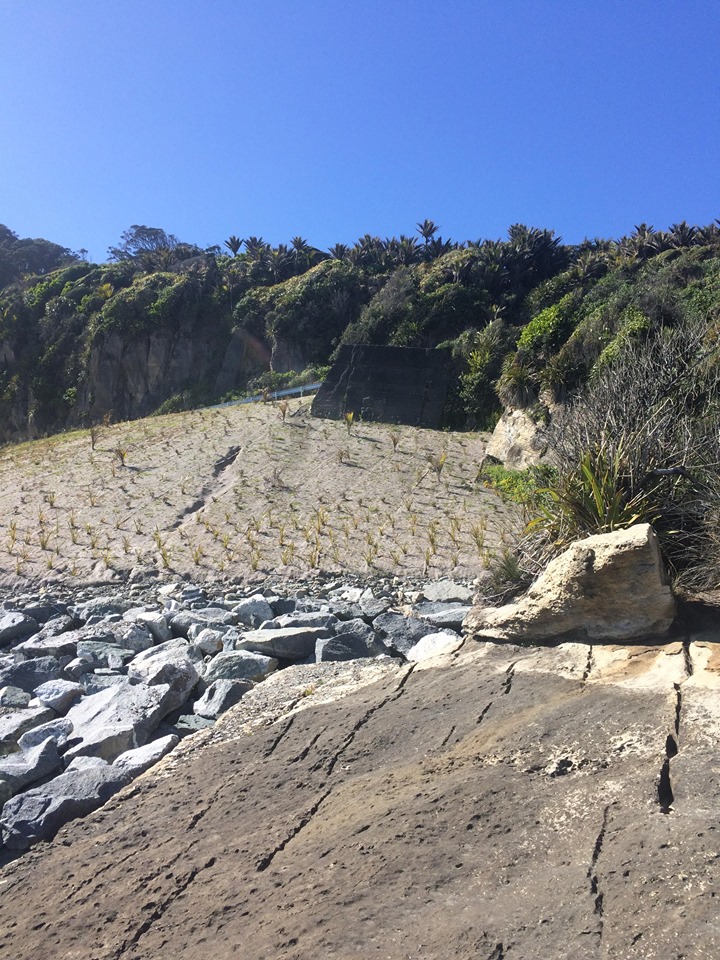 Dolomite point crag as we call it in the climbing world has lost an incredible piece of rock. Le Creme de la Crack was an amazing crack running up this giant piece of Limestone 200m south of the famous Pancake Rocks. Since the route was first established in 2015 by Neil Warrington this local climbing spot as been the hang out on many a sunny evening after a long day at work.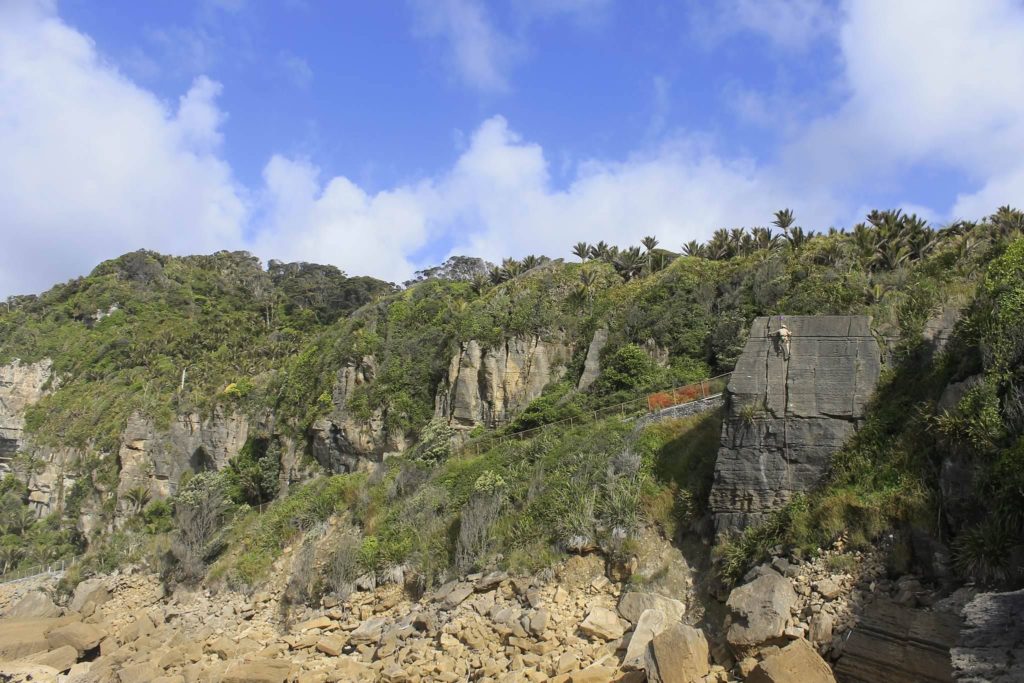 Selfies have been taken, traditional climbing gear has been placed and beginners have all shared many moments here, and the sunsets have been amazing. The odd time even surfers have used the rock as an access to the "jump rock" into the Tasman Sea below.
As you may have read in our previous post here Cyclone Fehi ripped through the West Coast in 2018 and devastated the road between the Punakaiki Village and the Pancake Rocks. This storm in fact exposed a further 5 metres of climbing on Creme de la Crack and some of us will never forget this extension to an all time classic!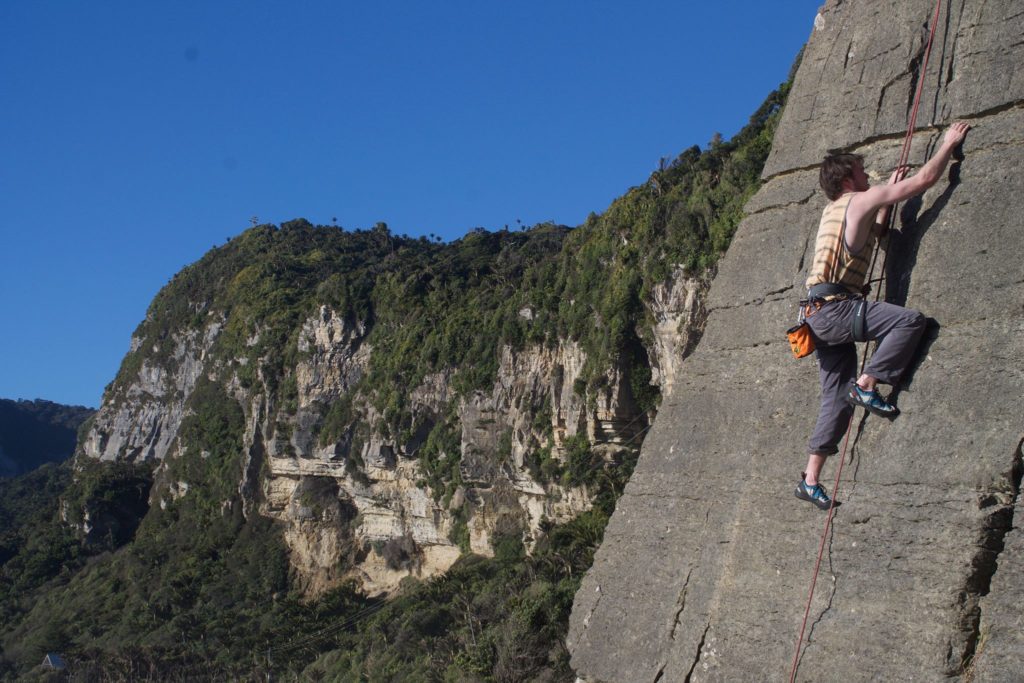 Not all is lost!
To all those who want to get into climbing and thinking, where to get some good beginning climbing now? Punakaiki river's Weka Wall is still a great place to get some experience! With all time beginner classics like "Gretel" 13 and the frightening "The end of motion", there are still some great opportunities!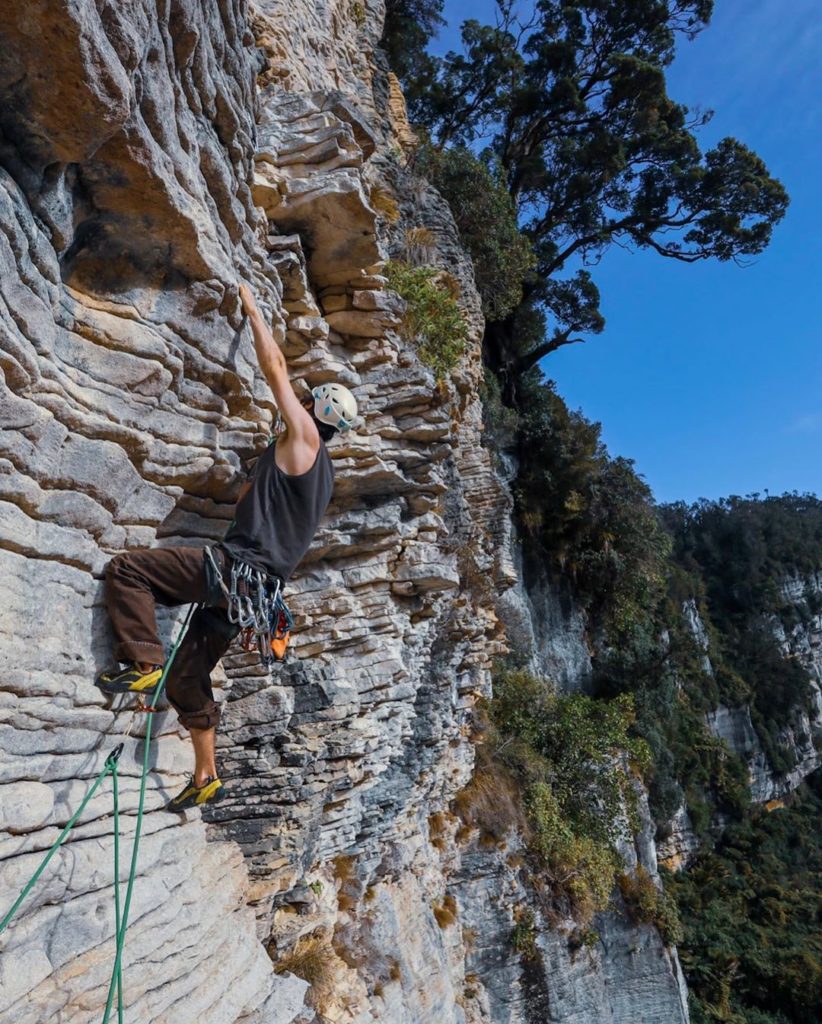 Punakaiki climbing is some of the most fantastic on the West Coast, with hundreds of routes, it is one of New Zealand's best climbing secrets. The Punakaiki Beach Camp is a great base for climbers and with trad climbing mekka just up the road in Charleston it really is a must stop for climbers!
For the more experienced there is the full Punakaiki climbing guide available online "Paparoa Climbs", a great guide for all climbing here in Paradise!