The 2020/21 Paparoa Great Walk season has only just started but we've already marked a major milestone. On 23 October the Paparoa Track had been open for 23 days in a row which also meant the longest consecutive stretch our Paparoa Great Walk business had been fully open.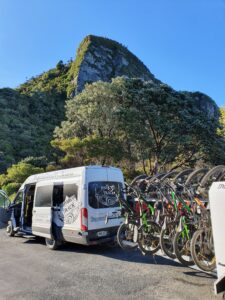 In March we did 22 days on the trot before Covid-19 locked us all down.  We're super stoked to have been on the go for longer than that now.
The first three weeks have been fantastic.  Hikers and bikers coming into the Punakaiki Beach Camp office with big smiles as they return from their epic adventure.
We also get to see the excited faces each morning as customers jump on board our 8am shuttle as they start out on the track.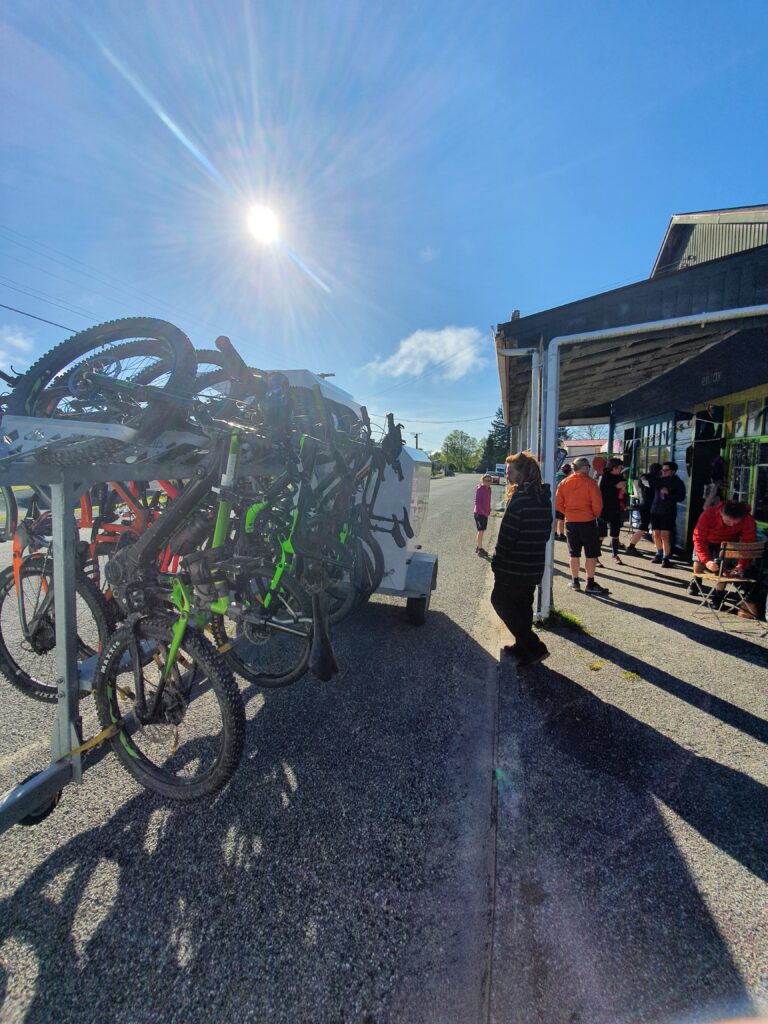 The drive along the great Coast Road and up the Grey River valley is proving a real highlight for customers. The shuttle run has been turning into a scenic tour as Jed gets on the mic to teach passengers about Coast Road living and points out rocks and trees of interest.So far it's been a good 50:50 split between hikers and bikers. Our trailer has been seen loaded with bikes with a combined value worth more than our bus and trailer together!
The one and half hour trip to the trail head is proving to be a great time for sharing stories and meeting new people.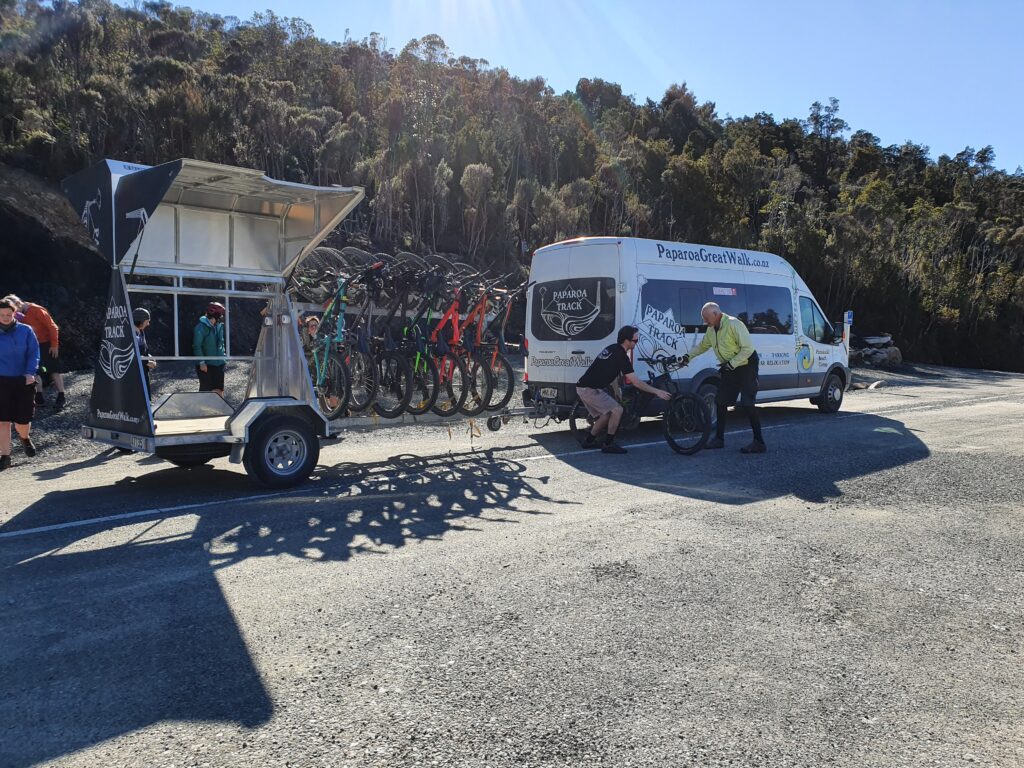 With a long summer ahead of us we're excited about seeing more of you here in Punakaiki.  We're always happy to help with transport, car relocations, carparking or to have a general chinwag, so get in touch. Cheers