October 1 is the start of the season for those of us in the business of helping people have the best holidays they can. It's rapidly approaching, so we're looking forward to meeting you in our patch of paradise – you've always wanted to come visit the wild West, haven't you?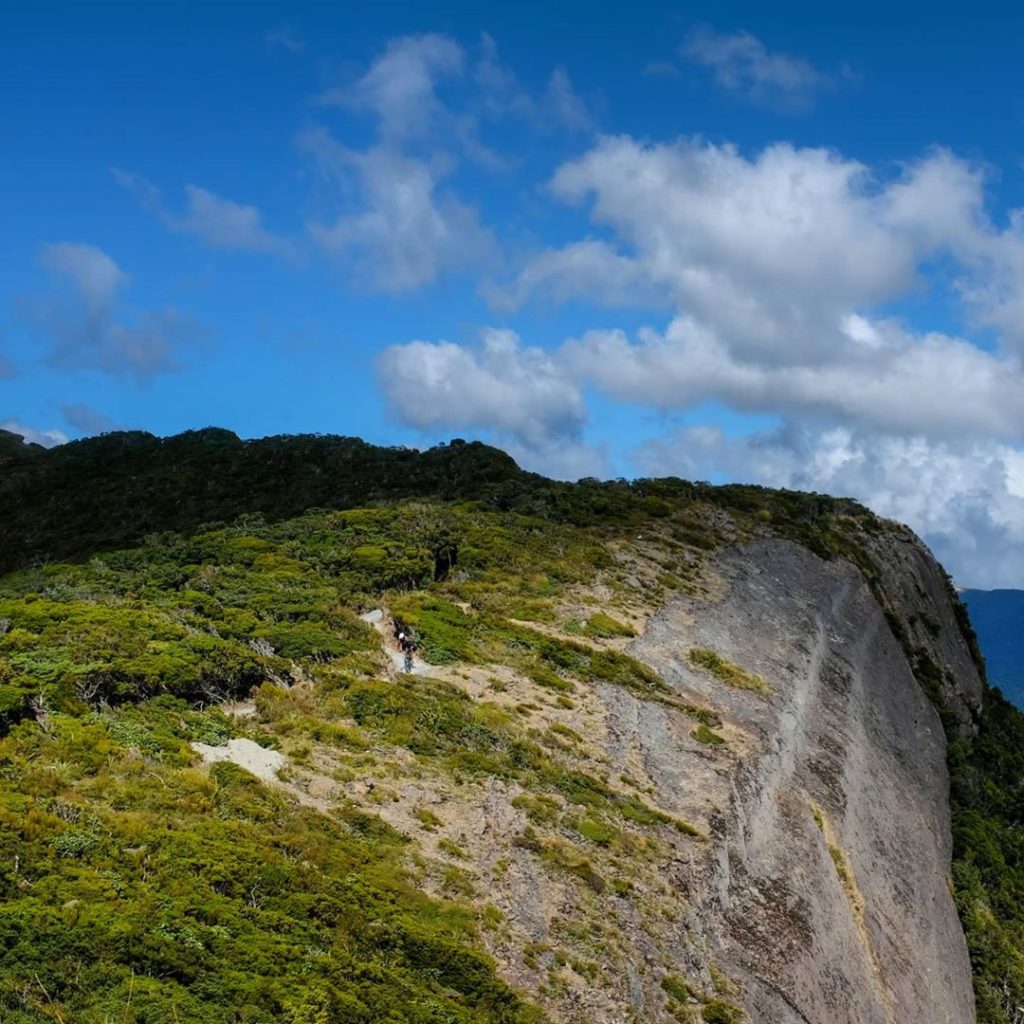 Our friends at DOC are onto it – the Paparoa Track also opens for the summer season on October 1. They've had a few problems with mud and other weather delays, but the track is looking amazing and ready for all you hikers and bikers that can't wait to get out amongst it.
We've had loads of people contacting us through the Paparoa Track website. If you haven't sorted your accommodation, parking or transport yet – check out all the info on this very website.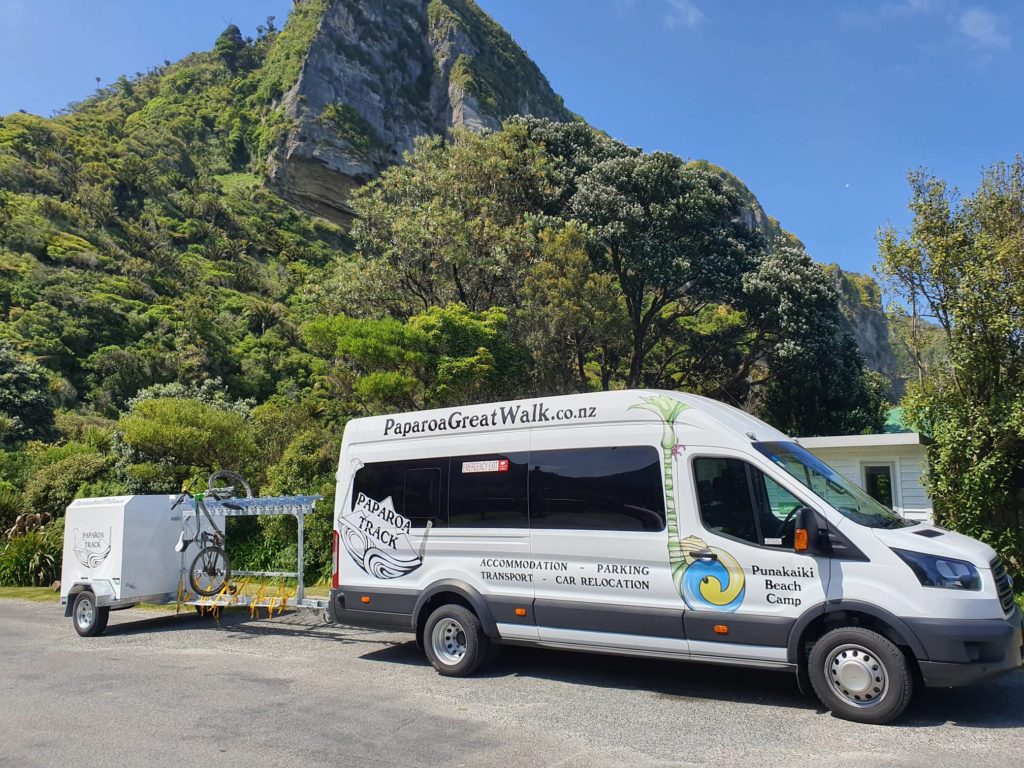 We've installed a new PA system in our 16 seater Paparoa Track shuttle. That means driver Jed will be spinning some yarns about the great Coast Rd as he ferries you between trail ends at Punakaiki and Blackball.
Talking about Blackball, we've been over there having a chinwag with the locals, so we're well linked at both the trail ends.
If you look closely at the photo of the shuttle, you'll see our office based at the Punakaiki Beach Camp, plus we're modelling our new t-shirts (only $30 from the office or email beachcamp@xtra.co.nz if you're really keen!).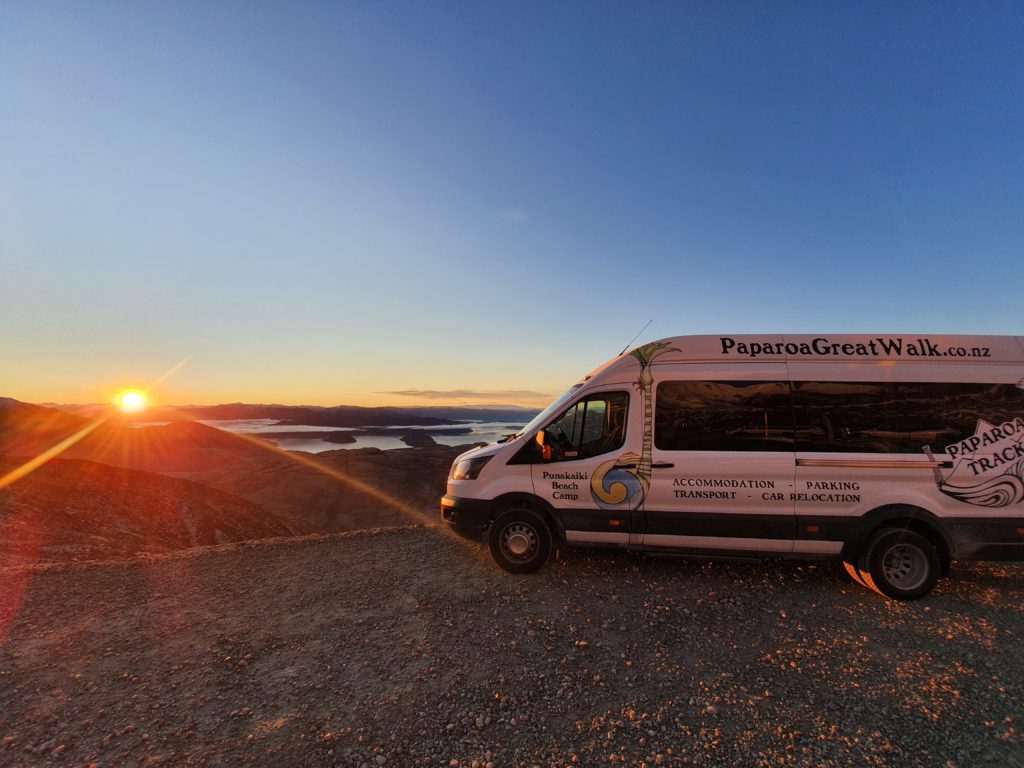 The van hasn't been idle over winter either. The Paparoa Track team bundled in for a roadie ski trip to Queenstown. We're all doing our bit for the South Island economy (plus ripping up some trails in the snow and enjoying some late night antics).
When you're ready to enjoy our little slice of paradise by the sea, give us a shout and we'll sort where you want to stay before and after your hike or bike; car relocations; car parking; and of course, our Jed-led guided shuttle service!
Roll on Summer Season 2020 – 2021!