The Paparoa Track is now open all the way through. The DOC team finished the main body of remediation on the slip yesterday evening and the track is now open to traverse from Smoke-ho carpark to Punakaiki and vice versa.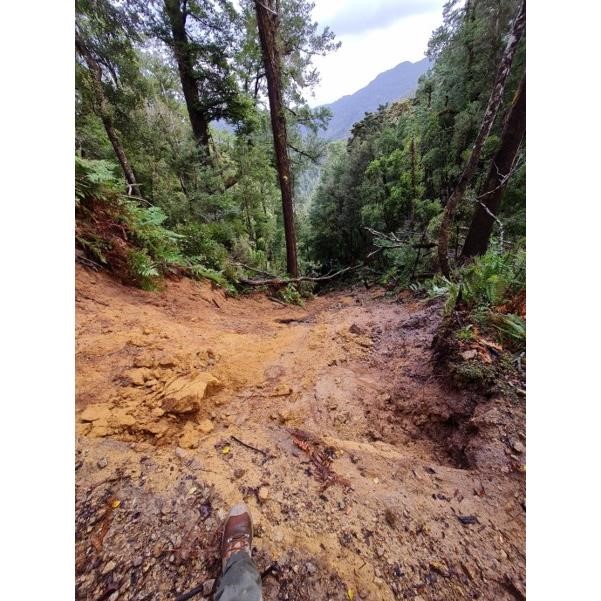 The track crew have done an amazing job and have successfully put a new track bench in place which is safe for visitors to use.
There is still further work to do onsite but this can be done while visitors are present with sentries in place. The re-shaping work is expected to take about a week to complete but can be done with the track fully open.
Warning signs will remain in place for the duration of the remaining track work.